There are many beautiful places in this world that one should visit. Most persons are oblivious to the existence of these places. If you prefer to indulge in outdoor activities, or visit a museum, or you want to bask in the atmosphere in an unknown country, or if you are a nature lover, you can never run out of amazing and beautiful places to visit. The real problem or question to ask is, where do you start?
Here are the top most beautiful places in the world.
Plitvice Lakes National Park, Croatia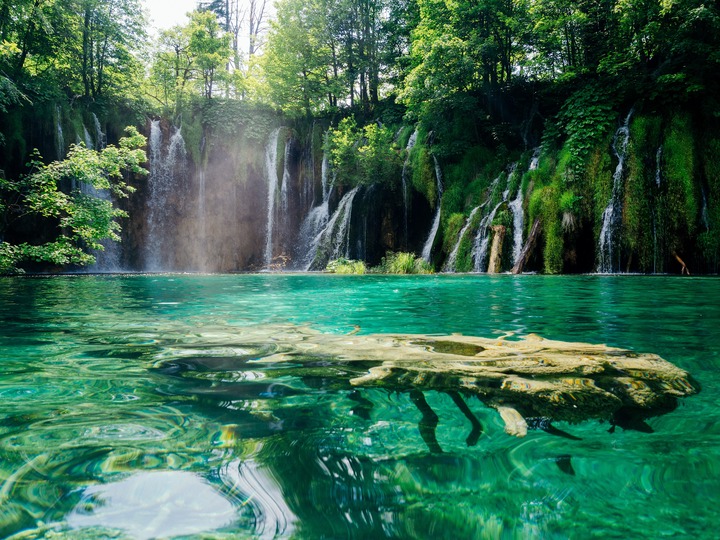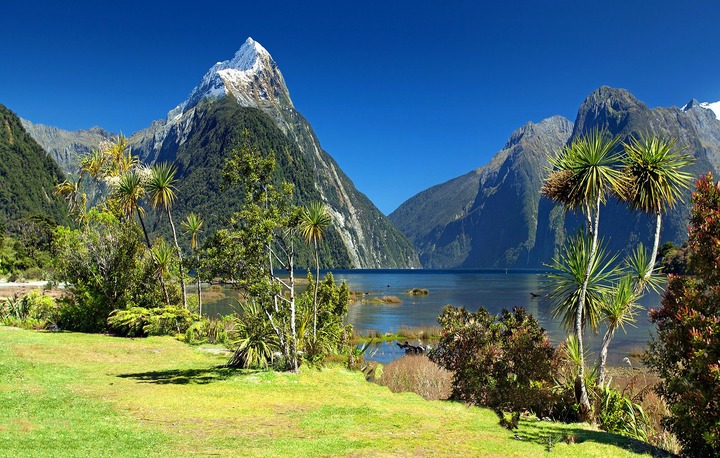 No list would ever be complete without the inclusion of Plitvice Lake National Park in Croatia. This park is regarded as the largest park in the country. It is famed for having sixteen Crystalline lakes joining each other through series of cascades and waterfalls. There are 18km wooden pathways and footbridges that make their way round the edges through to the waterfall to offer perfect views of the magnificence of the area. This beautiful and colourful lake attracts as many as 1.2 million people per year.
Taj Mahal – India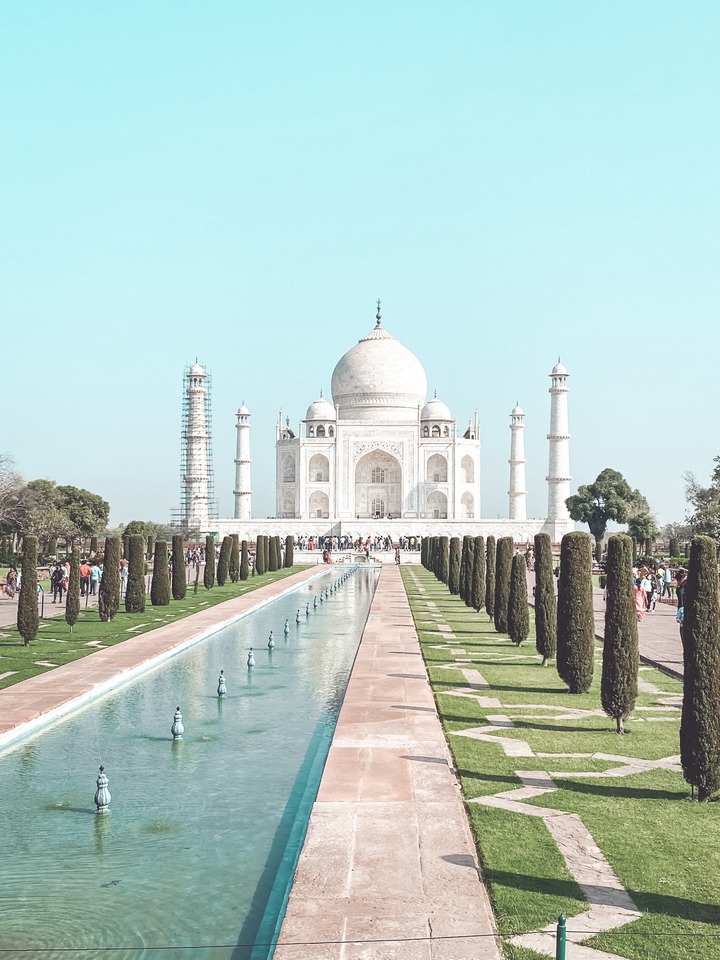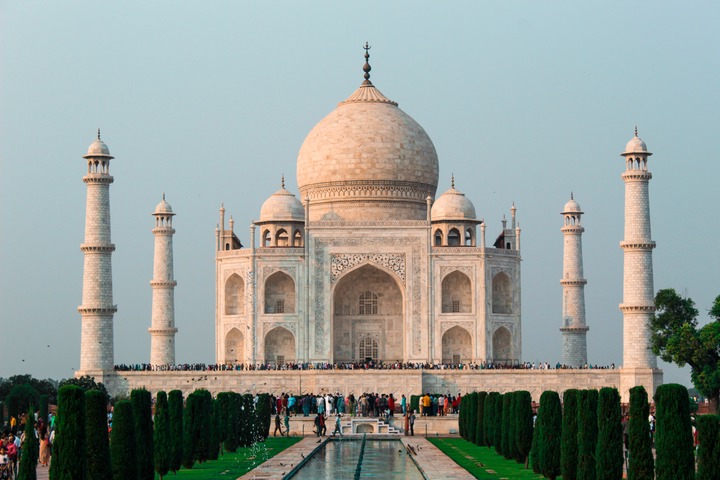 The Taj Mahal is arguably and undoubtedly the most elegant and glamorous tomb in the world. It is the most visited site in all of India. Stories have it that the Taj Mahal was built by the then Mughal emperor Shah Jahan as a mausoleum for his beloved wife Mumtaz Mahal, who died in childbirth. This place is more than impressive. It is made of white marbles that are arranged in perfect symmetry. This makes it stand out from the azure blue sky.
Angkor Wat – Cambodia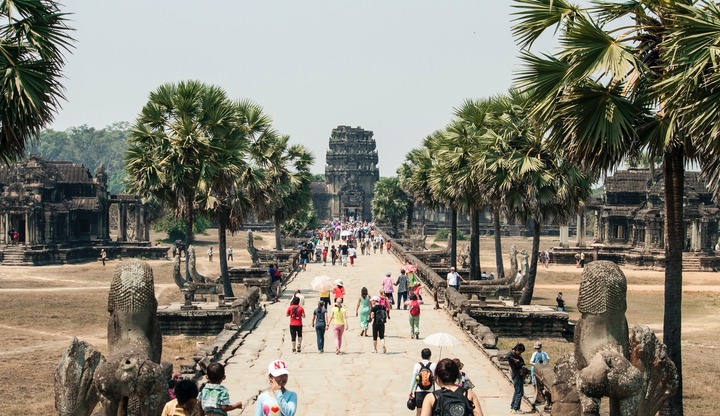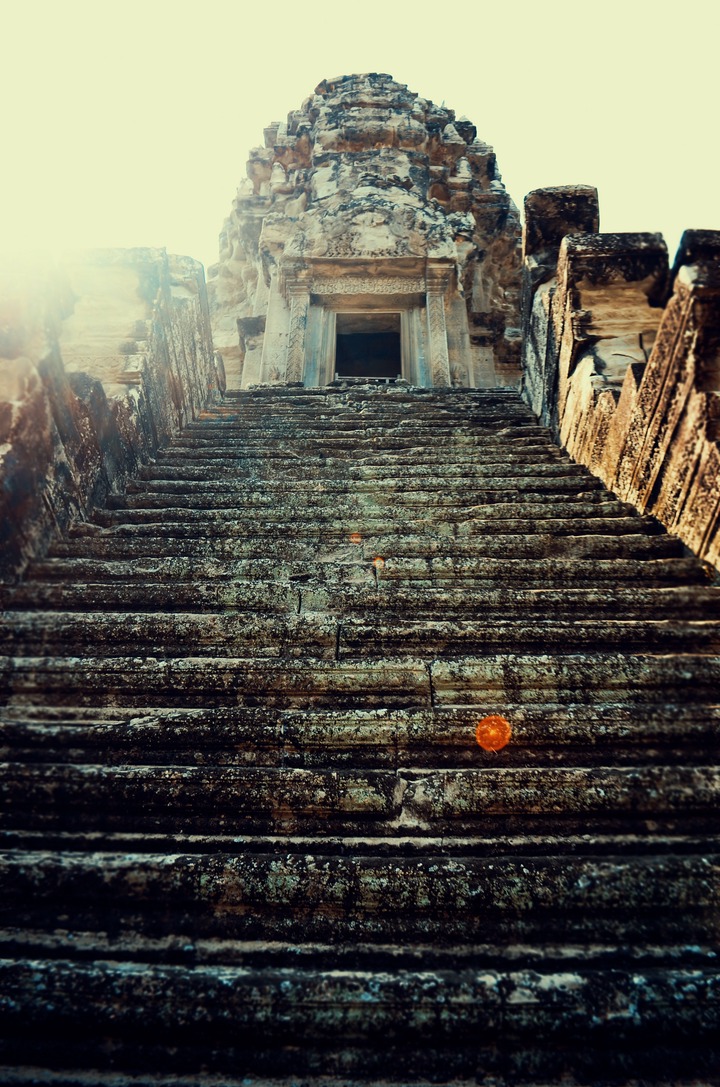 .
It is not advisable to leave the beautiful country of Cambodia without ever experiencing "The City of Temples" for yourself. The most famous of all the temples is the Angkor Wat. You can take beautiful pictures here especially if you visit during sunrise
 Machu Picchu, Peru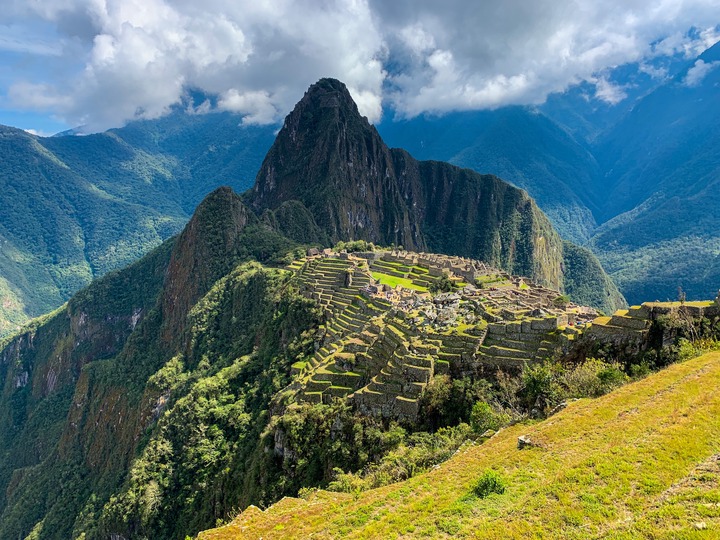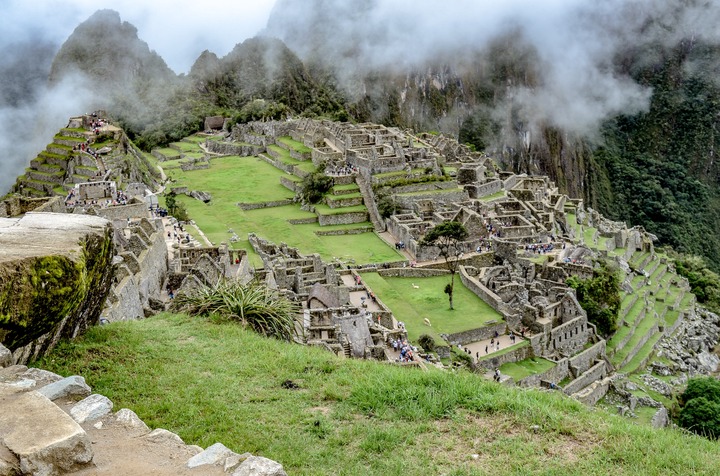 Often dubbed "lost civilization of the Incas". Machu Picchu was built around 1450, with people inhabiting it for 100 years before the Spanish conquest. The Spaniards, during their conquest, never discovered this breathtaking city. It remained lost to man until the early 20th century. The most adventurous part of this city is the hiking. The mesmerizing view of the city from Inca Trail will leave you speechless.
The Milford Sound, New Zealand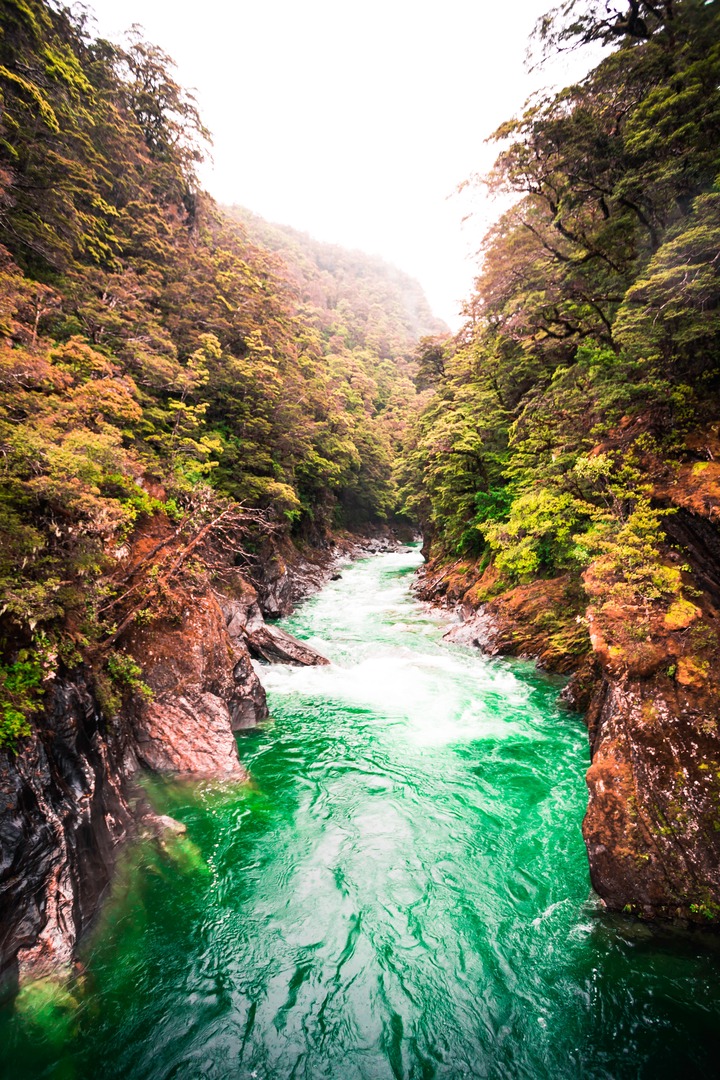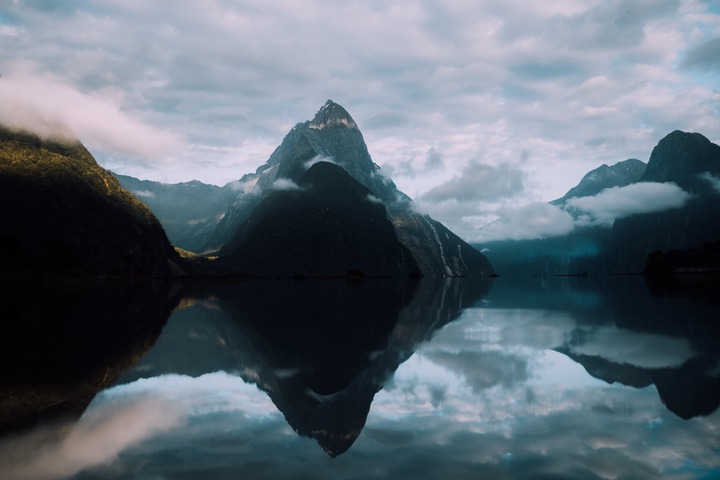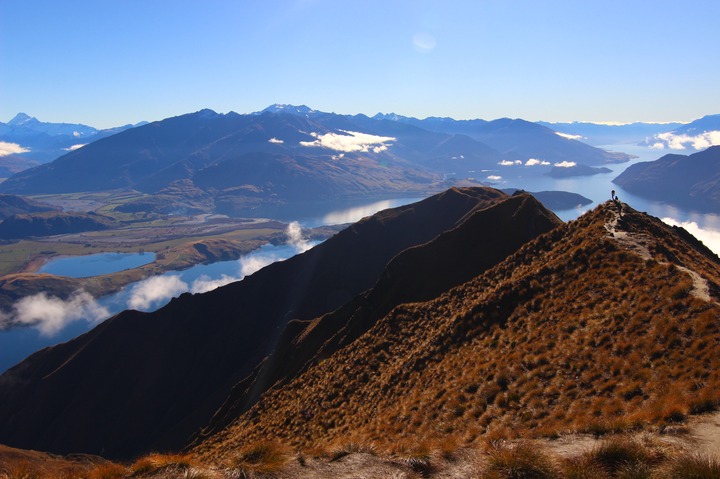 The Milford Sound is the place to be. If you are a big fan of Lord of the Rings fantasies, visit and watch these fantasies come to life. This fjord is as high as 1692m, getting a glimpse of it will leave you feeling butterflies. It attracts as many 500,000 visitors in a year. You can visit the Milford Sound either by foot, bus or via an helicopter
The pyramids of Giza – Egypt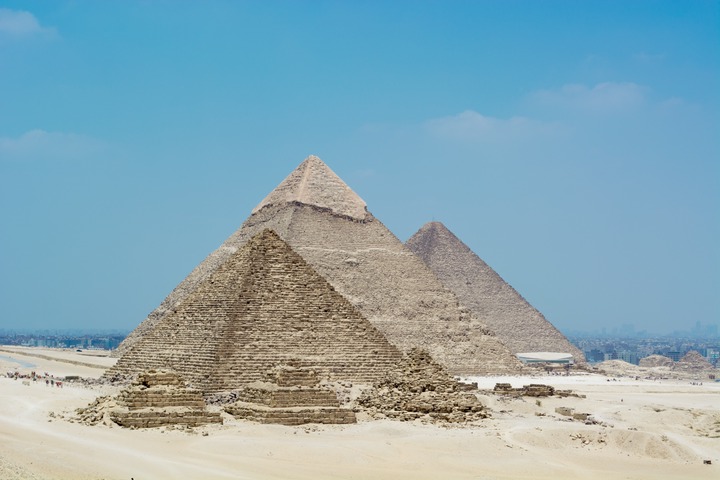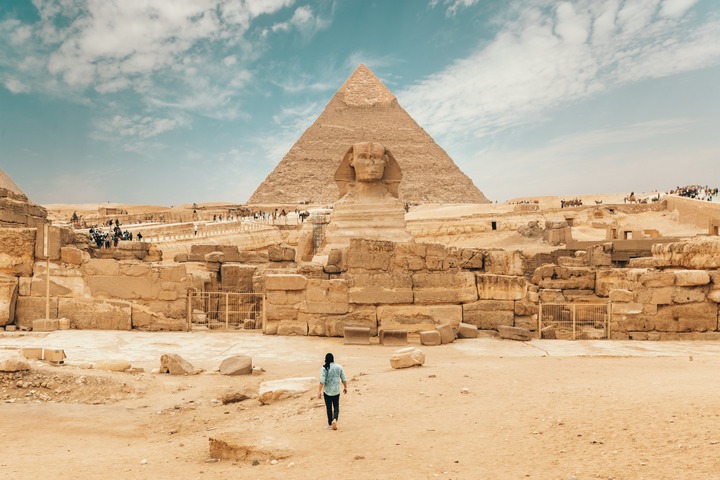 If you love history, then visiting Egypt is the most likely the best choice to make. From the history of the Pharoahs to the towering capital, Cairo, Egypt has much to offer to tourists. There are 6 pieces of the famous Pyramids of Gizza. They are among the oldest buildings in the world. Who built these great Pyramids? The answer is still a mystery.
Huacachina, Peru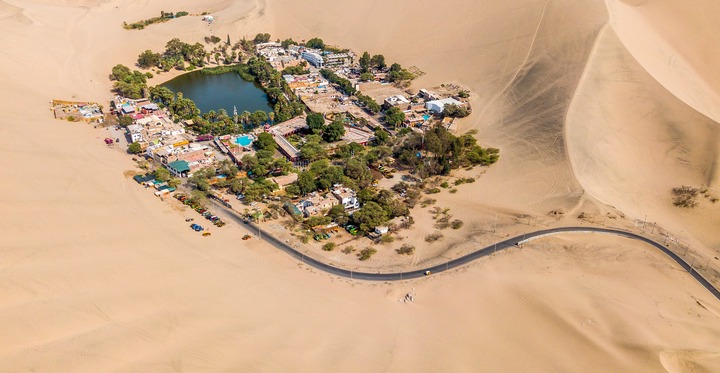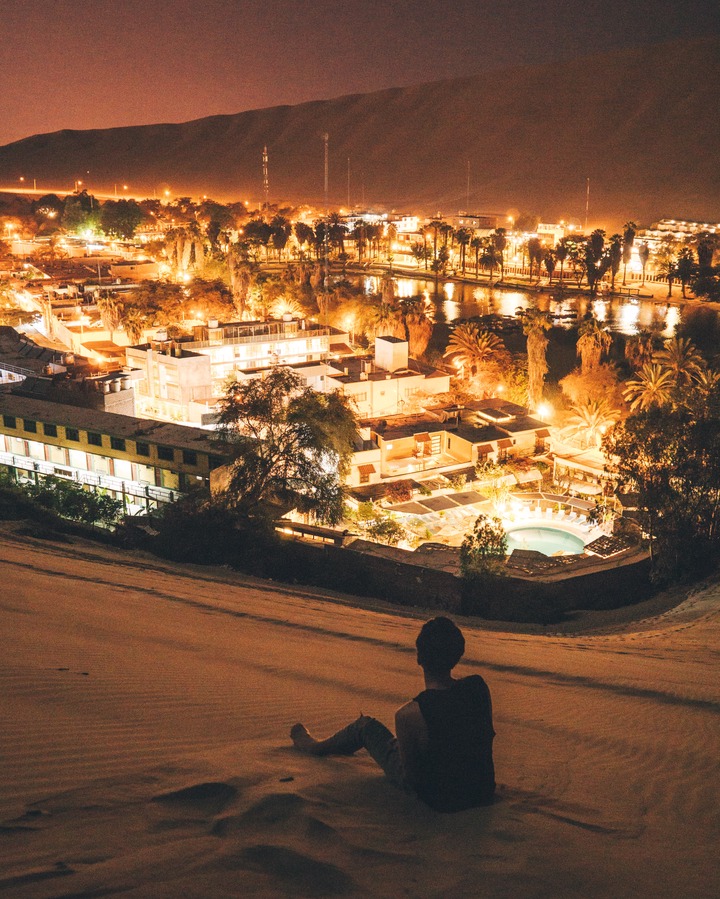 Stunning desert oasis which promises to leave you mesmerized with its pure beauty and fascinating legends. Artists will definitely love Huacachina. In terms of popularity, this place may lose out to Machu Picchu, but for those in search of mystery, Huacachina provides a picture-perfect setting. You can spend the rest of the evening serenading your special person by the lake. Just be vigilant, there is a legend of a mermaid who is said to live there.
Grand Canyon National Park, USA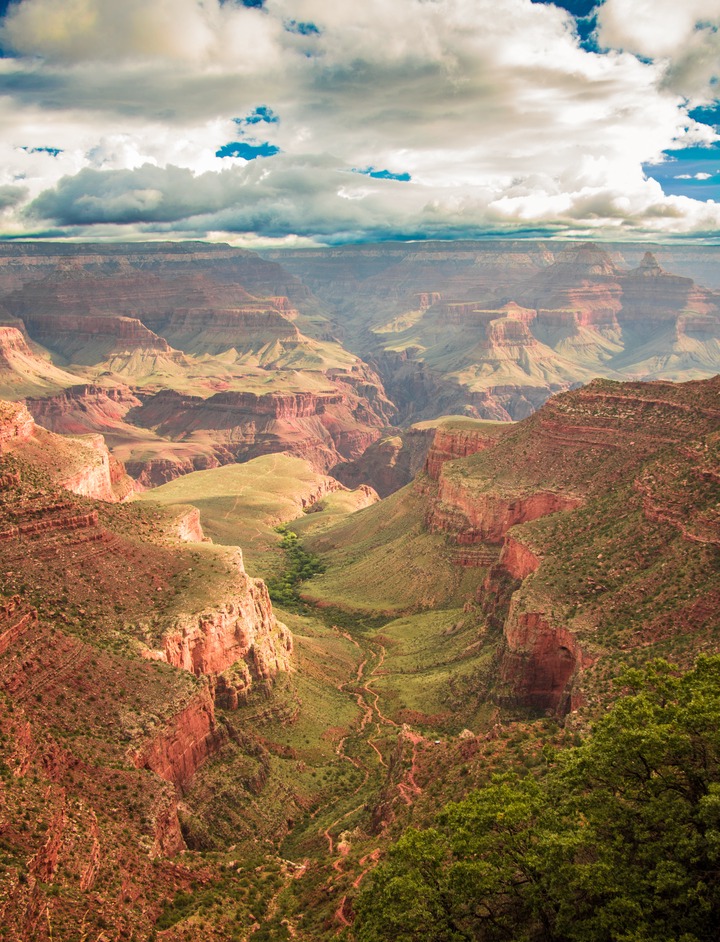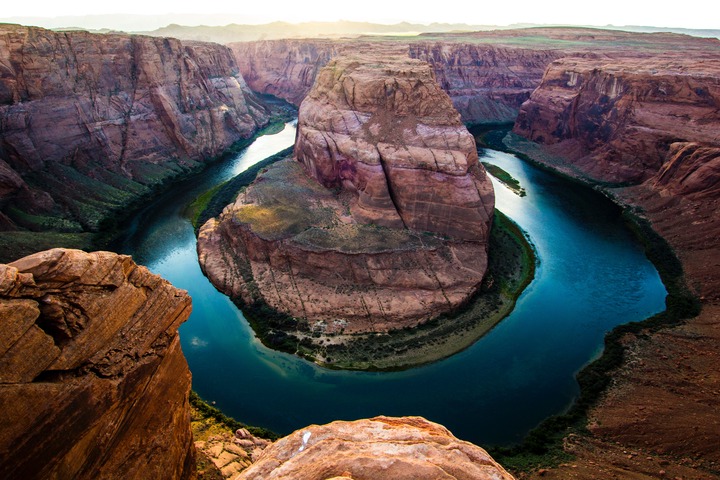 There is a reason why this place is visited by more than 5 million people per year. It is considered to be among the top 7 wonders of the world. The perfect scenery the Grand Canyon provides during sunset or sunrise will leave you wanting to never leave. It is a thing of beauty and deserving of the name "Grand", for it is truly grand. The scenery is serene and pure. Its size will leave you speechless. It is divided into three Rims, North, West and south. Each of these Rims provide a unique experience. Tourists visit the South Rim more often than they do the North and West Rims, this is because they can see much of the Native American ruins, and historical artefacts. For those who thirst and hunger for adventure, the North Rim is where you need to be.
The Fairy Pools, Isle of Skye, Scotland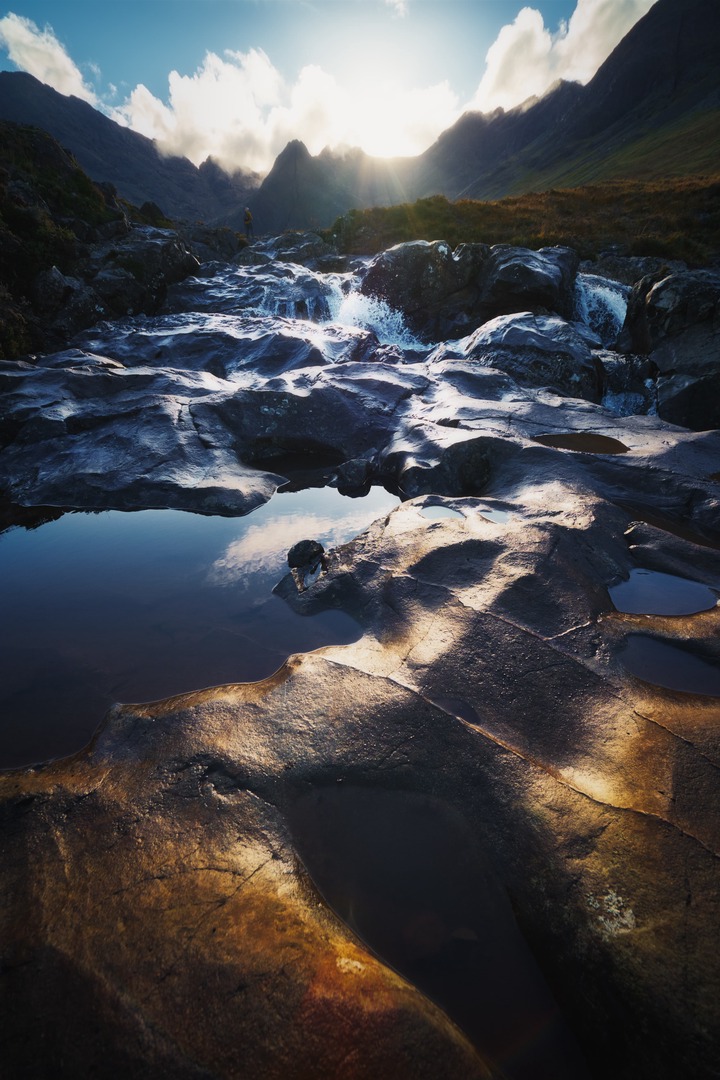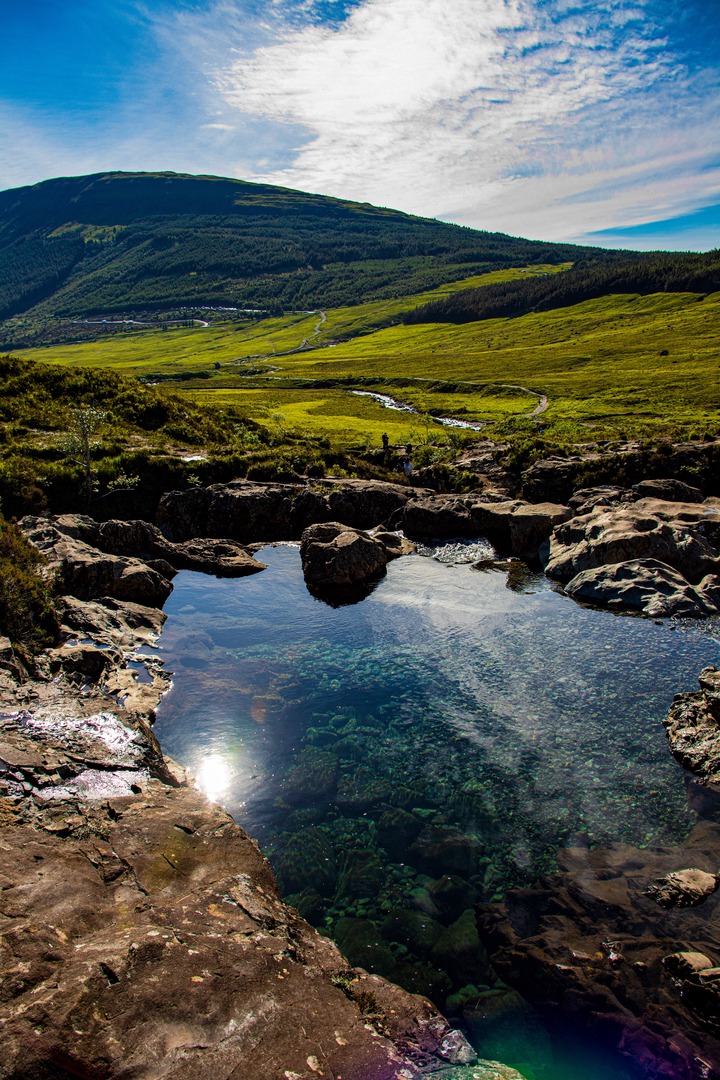 If you do not believe in fairies, this place might mess with your belief system. The Fairy Pool is an ethereal oasis that tends to enchant tourists with its picture-perfect scenery, crystal clear water and mesmerizing atmosphere. You should note that the waters are freezing cold. But you will not have a problem with the temperature if you are in for a wild swimming adventure. Merely walking around the area is sure to leave you feeling like you are finally living life and not merely being alive. It is said to have its own infinity pool, bounded by a beautiful stone wall!
Whitehaven Beach, Whitsundays, Australia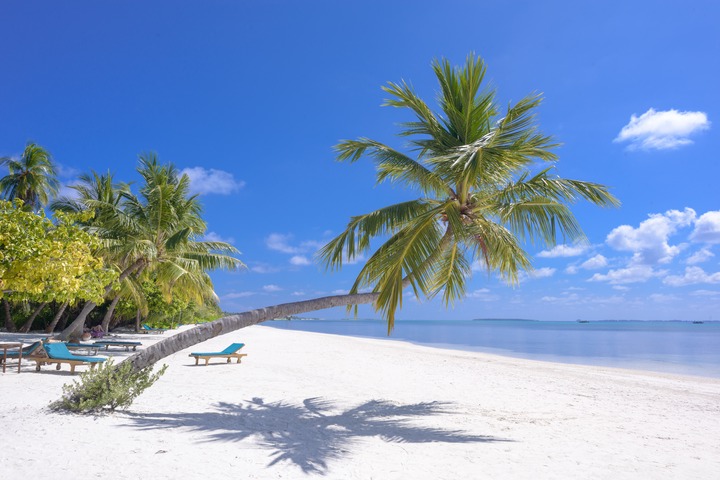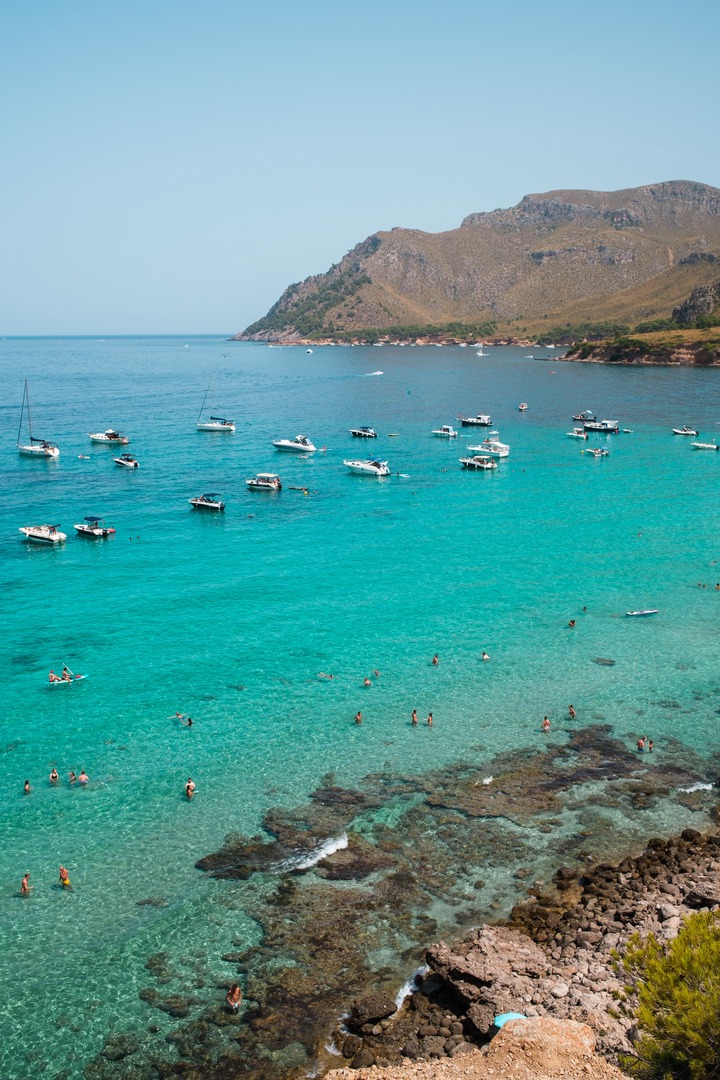 It is one of the most photographed beaches in the world. It has a 7km stretch of white sand which makes you feel like you are walking in heaven. It is said to presents an aura of peace and serenity, making you feel relaxed. You can get to the beach via boat from Hamilton Island and the ports of Shute Harbour and Airline Beach. If you wish to enjoy the best view of Whitehaven Beach, get to Tongue Point.
If you plan your trip with a low tide, you'll get to see a fascinating mix of colours that always promises the grandest of views.
Ha Long Bay – Vietnam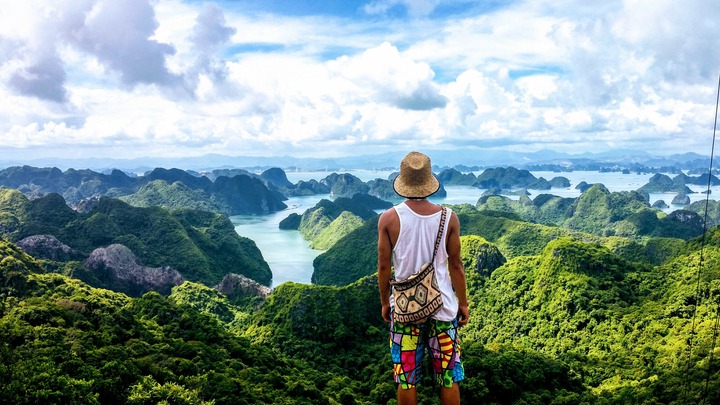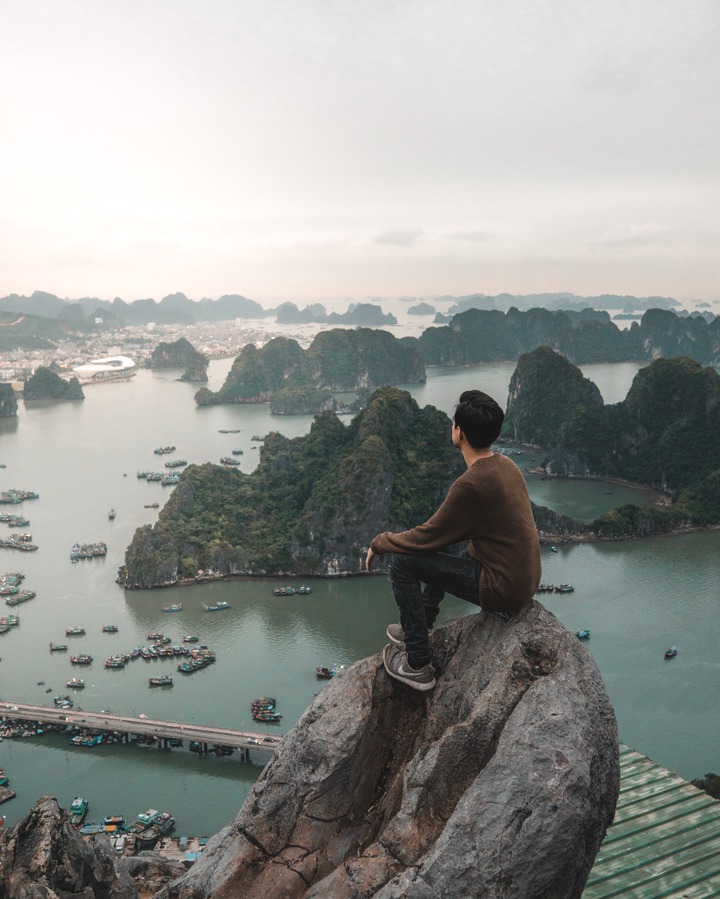 The astonishing Ha Long Bay is situated in the north of Vietnam, near the border to China. If you have ever seen the james Bond movie "Tomorrow Never Dies", then it is safe to assume that you have captured a glimpse of its beauty already. I advice you rent a boat and swim in the turquoise blue sea, an inexpressible experience!
This is not an exclusive list as there are other beautiful places in the world worthy of visitation. feel free to mention a few in the comment section.